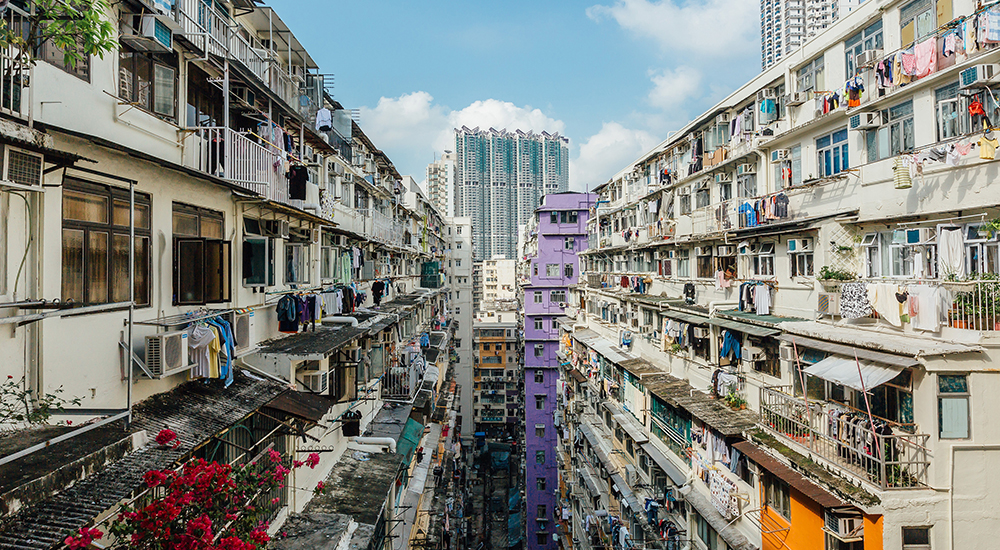 It's no secret that the housing market in Hong Kong is the world's most expensive. Data by the Rating and Valuation Department reports that as of July this year, property prices on the island had risen for the 27th consecutive month.
According to Demographia, the average house in Hong Kong costs 19.4 times the local gross income — a clear explanation why homeownership levels in this city are among the lowest globally.
Its luxury developments, in particular,  are worth hundreds of millions, and the higher the redevelopment value of an area, the more expensive it is. The Deep Water Bay development, for instance, costs approximately £576m. Upon redevelopment, houses built on the site could fetch a whopping £13,518 psf!
Homebuyers are betting that Hong Kong's property prices will continue their upward spiral, despite the government's effort to tackle affordability and enable people to afford their homes.
With a population of 7.3 million and limited space, the city is facing serious housing issues. Which is why Hong Kongers have increasingly been looking to the UK property market given its relative affordability and high investment returns. In 2017, Skipton noted a 65% rise in buy-to-let mortgage completions from Hong Kong investors compared to 2016. This number seems to have increased further this year.
Skipton International is a financial institution and bank wholly owned by Skipton Building Society. Skipton offers a wide range of offshore savings accounts and mortgages for buy-to-let investments in the UK.
Interestingly, even though London remains the top investment choice for some, a growing number of Hong Kong nationals have begun casting their sights on Manchester for better investment opportunities and returns.
As a core city of the Northern Powerhouse, Manchester, as well as other northern cities like Liverpool, are major beneficiaries of the UK government's various master plans to boost the economy. These city centres are evolving and expanding rapidly with new business districts and residential areas – enticing Hong Kong and other Asian investors.
At the moment, UK's house prices are rising at the slowest annual rate for almost five years according to the Office for National Statistics, yet, until now, the government has failed to ensure  that housing supply meets the demand.
As Manchester and Liverpool continue developing and creating more jobs, it is expected that demand for housing will increase, thanks to the growth in internal and overseas migrants.s. Thus, big opportunities for investment into the housing sector — and its profitable returns — continue to abound.
Image Source: okay.com